Racing 92 v Munster Rugby
Travel to Paris to see Munster Rugby play Racing 92 in Paris in the 2019/2020 Heineken Champions Cup.
Book your place to see Racing 92 v Munster Rugby
Book your place on our one night package to Paris and see Munster Rugby take on Racing 92 in Round 5 of the 2019/2020 Heineken Champions Cup. Fly on the official team charter from Shannon Airport on Saturday 11th January and return on Sunday 12th January. Stay in the conveniently located 4* Marriott Rive Gauche Hotel (or similar) in Montparnasse area of Paris on a B&B basis. The fantastic U Arena will host the fixture and features state-of-the-art technology, an ultra-giant screen, a heating system and a fixed roof for spectator comfort. Official Category 1 match tickets are available during the booking process at face value – €69. Included are airport-hotel-stadium-airport transfers.
Register your details using the button below to be notified of further availability.
10 Year Ticket Holders and Full Members of the Munster Rugby Supporters Club will receive a 10% discount on this package while Associate Members will receive a 5% discount*. Please have your Membership Number for entry on the online booking form.
*Verification required to avail of discounts. Terms & conditions apply.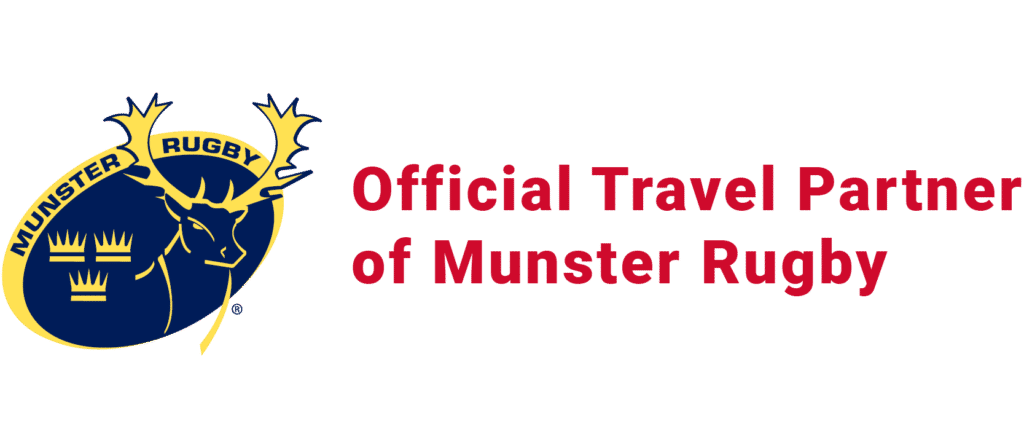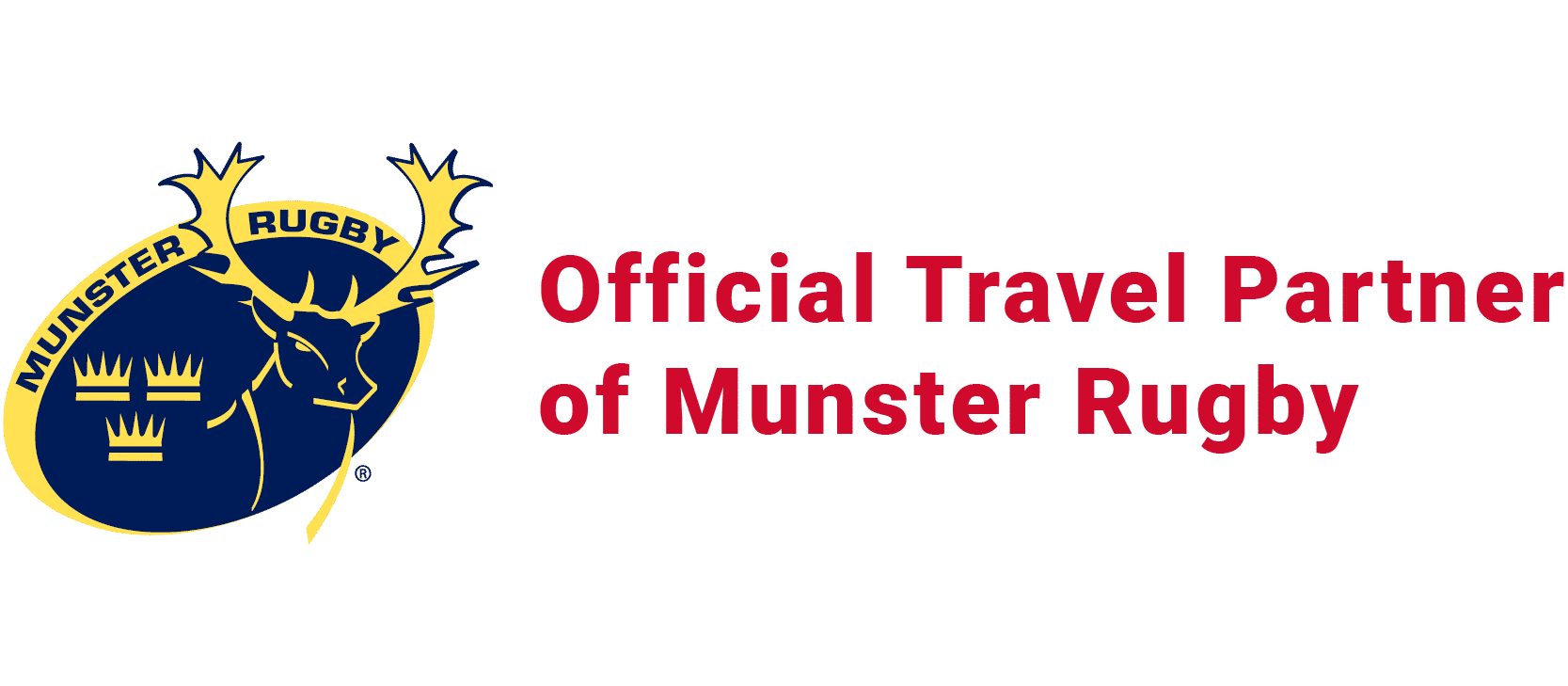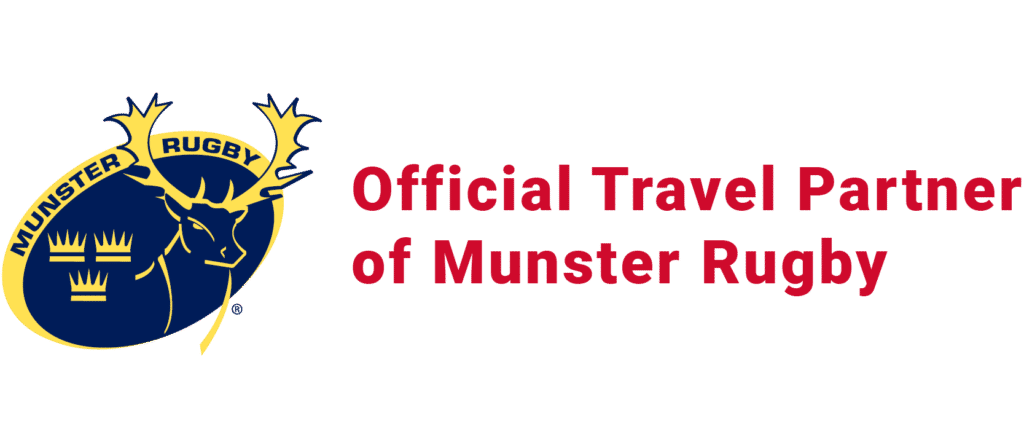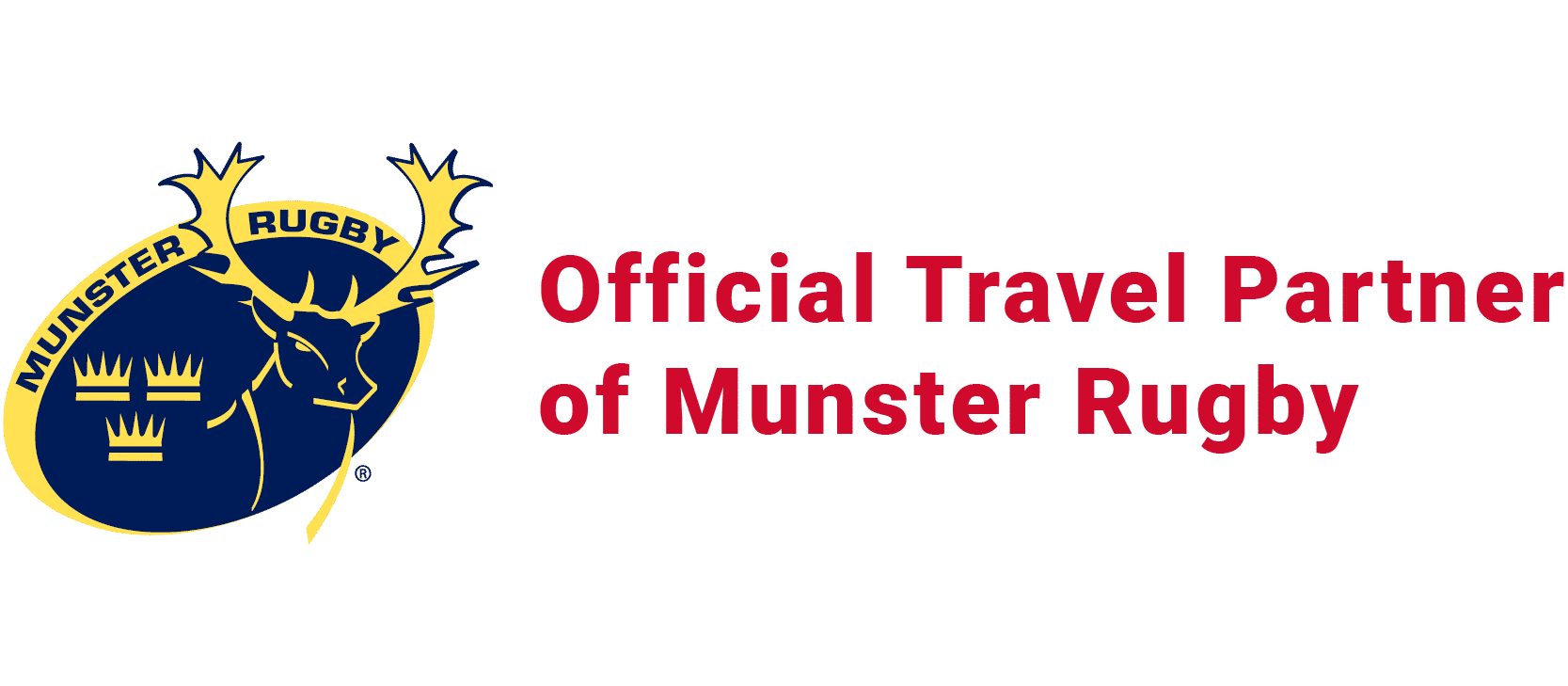 K/O 16:15 (local) - 12th January
Racing 92 v Munster Rugby 1 Night Package
10% Discount available for 10 Year Ticket Holders & Full Members of MRSC.
5% Discount available for Associate MRSC Members.
Flight Details
Return team charter flights from Shannon Airport.
SHANNON DEPARTURE
Saturday 11th January. Depart Shannon: 10:30 / Arrive CDG: 13:15 (local times)*
Sunday 12th January. Depart CDG: 22:00 / Arrive Shannon: 22:45 (local times)*
10kg check in bag included
COACH TRANSFER FROM CORK
The coach will depart from Cork City Centre at 07:30 sharp on Saturday 11th January.** €25 pp return.
*Times subject to final slot times.
** Subject to Demand
Hotel Details
Tour Exclusions
MRSC Discount


Sign Up to Receive Info on Our Official Munster Rugby Tours​