Experience Italy with your team
Rugby is one of the fastest growing sports in Italy and with Irishman Conor O'Shea at the helm of the national side, things will continue to grow. Take your team to the rugby strong region of Treviso where you will be very impressed how passionate the people are about rugby. The magnificent Citta di Treviso Rugby Tournament held by Benneton Rugby each year is one of the largest youth and minis festivals with over 400 competing teams. For a more culture filled team tour and you can head to the Italian capital of Rome. A country of fine food and drink, you will enjoy a tour to Italy and counting down the days to your return!
Lake Garda
Northern Italy
4 Schools Festival of Rugby

Pre-Season Tours (Train & Play)
Lake Garda is the largest lake in Italy. A spectacular place to go on a rugby tour. Your accommodation is based right on the lake and there are so many activities to do that you might want to pay a second visit. Located in the hotbed of Italian rugby, Lake Garda is situated between Milan, Treviso and Parma. There are many local teams who are very welcoming to visiting rugby teams.Check out the theme parks and aqua parks on the Eastern side of the lake – only 10 minutes from your accommodation. Plan a trip to Milan and make a day of it with one of our rugby partner clubs, take in the city and the awesome San Siro Stadium.
Pre-Season Tours (Train & Play)

End of Season Development Tour
If you want to experience the buzz of Northern Italy, then we suggest that you take in Milan on your rugby tour to Italy. Milan has a number of rugby clubs who are eager to host and play visiting teams. Our club partners will facilitate training sessions and rugby fixtures either in the heart of the city or the FIR elite training facilities just north of Milan. Just 50 minutes away from Milan you can visit Monza, the home of Formula 1 racing in Italy. We can arrange fixtures against local teams who are ready to arrange round robin rugby festivals between 3/4 teams. This is a non-stop; all go; action packed rugby tour taking in the best of what Milan has to offer.
Lake Garda, Northern Italy
Lake Garda is one of the finest locations in all of Italy. Its relaxing atmosphere and high density of rugby teams makes it the ideal location to take your rugby team on tour.
Lake Garda Rugby Festival
Lake Garda is the picturesque location for this fantastic U12 rugby tournament next April in Italy. With excursions to the Gardaland Theme Park included, this is an excellent tournament for underage teams all across Europe.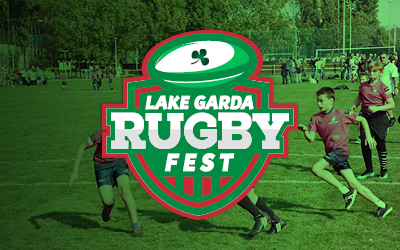 Milan is a wondrous city filled with lots to do and see. A rugby tour to the city would be an action packed affair where your team would see spectacular sights such as the San Siro Stadium and Monza, the F1 race track.
Get in touch with us today and start planning your team tour to one of our fantastic destinations.