Rugby World Cup 2019tm Japan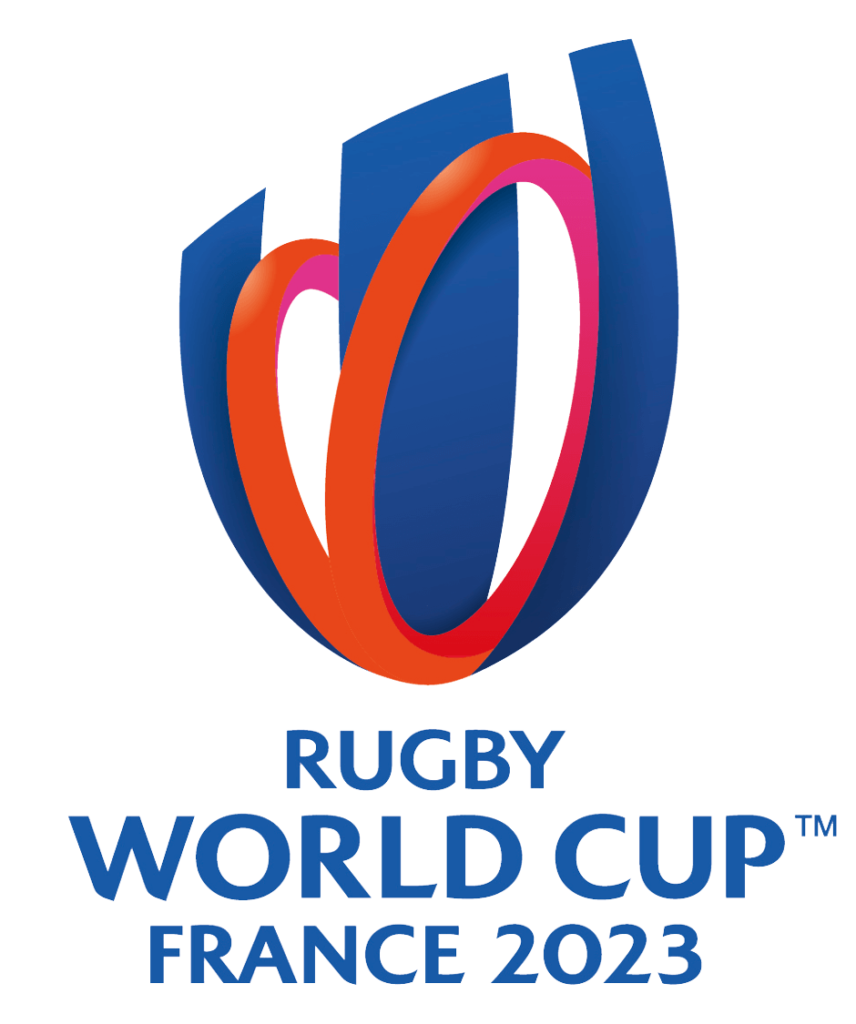 Register your interest for France 2023
Enter your details below to be the first to be notified of our Rugby World Cup 2023 Packages.
Why Book with Rugby Travel Ireland?
As Ireland's official Authorised Sub-Agent for Rugby World Cup 2019, your match tickets are 100% guaranteed. Our Operations Team have recently returned from their three week site visit to Japan (see video). This included Ireland's match stadiums plus numerous hotels and amazing landmarks. It is this attention to detail that guarantees that you will have the trip of a lifetime. Enjoy the rugby as well as the amazing sites, culture and people of Japan. View our packages below and book your tour to the Land of the Rising Sun for the biggest event on the rugby calendar.
We were Ireland's sole Official Sub-Agent for the British & Irish Lions Tour 2017 and we were also officially  appointed for RWC 2011, RWC 2015 and the British & Irish Lions Tour 2013. We are fully bonded and licensed with the Commission for Aviation Regulation meaning that your monies are secure.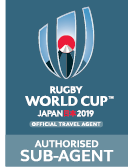 Rugby Travel Ireland is licensed by the Commission for Aviation Regulation, TO 260. This means that we are fully bonded and that your monies are secure.
We were Ireland's sole Official Sub-Agent for the British & Irish Lions Tour 2017 and we were also officially appointed for RWC 2011, RWC 2015 and the British & Irish Lions Tour 2013.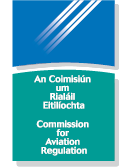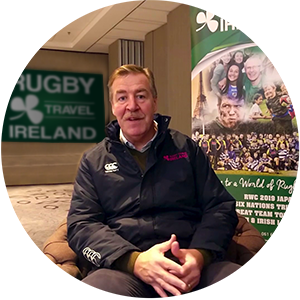 Donal Lenihan
Donal Lenihan is the official Tour Ambassador for Rugby Travel Ireland. He toured with us on Ireland's tour to South Africa 2016, The British & Lions Tour 2017, Munster in South Africa 2018 and is on our summer tour to Australia 2018. Donal is a former Munster, Ireland & British Lions player and was also manager of both Ireland and the British & Irish Lions.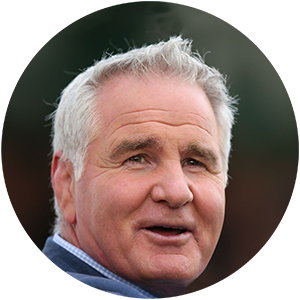 Brent Pope
Brent Pope is best known in Ireland for his punditry with RTE over the last 20 years as well as his clothing and shoe brands! Ireland's favourite Kiwi has been on many tours with us and has also toured Japan a number of times. Brent is on tour from Ireland's last group match through to the semi-finals. We reckon he may stay on if it is an Ireland v New Zealand final!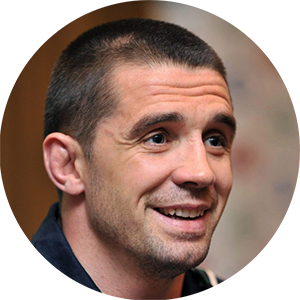 Alan Quinlan
Alan Quinlan, former Munster and Ireland player, will join us once again on tour. Quinny will provide an in depth insight into life on tour for players having been to two Rugby World Cup's with Ireland in 2003 and 2007. Alan will join us for the Pool stages and quarter-finals.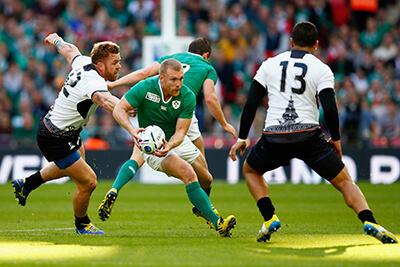 OUR Irish Supporter Rugby World Cup Packages
We have a wide variety of tour packages available for Irish supporters going to Rugby World Cup 2019. These include the first two pool matches versus Scotland and Japan through to all of Ireland's pool matches and the quarter-finals weekend. Will Ireland progress beyond the quarter-finals for the first time? We have a "bolt on" tour to include the semi-finals and shortly we will have a finals bolt on! We have included a large number of sightseeing activities as part of each tour and you will be accompanied by our bilingual guides. The language barrier (both written and spoken) should not be underestimated and by including so many sightseeing options with our  guides we know that you will become experts in Japan as well as the rugby!
All Our Japan 2019 Packages Include
Return flights from Dublin to Japan with our long term airline partners, the award winning Emirates. Fantastic four and five star hotels that have been vetted by our team. Transfers by both bullet train and executive coaches throughout. Official match tickets. Our own experienced and friendly office based staff plus our bilingual Japanese guides to give you a locals perspective. As we are licensed and bonded by the Commission for Aviation and Regulation, you can rest assured that your money is safe and secure.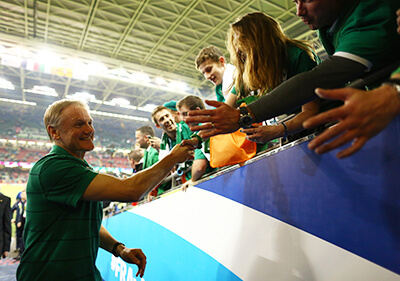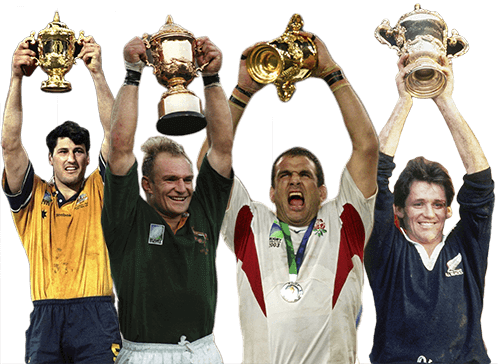 History of Rugby World Cup
As one of the biggest sporting events in the world, Rugby World Cup 2019™ is set to be one of the most memorable yet! As the first Rugby World Cup to be staged in Asia (and also the first to be staged outside of a 'traditional' rugby nation), Rugby World Cup 2019, Japan promises to be a case of "go for the rugby and experience a unique culture". With 48 matches played across 12 spectacular Japanese cities, this Rugby World Cup is the perfect opportunity to combine a 'destination holiday' with a rugby adventure in a once in a lifetime experience!
New Zealand are leading the winners table with three wins, and hoping to secure a historic three-in-a-row. Australia and South Africa follow behind with two tournament wins each under their belts. England follow suit with their Rugby World Cup 2003 win in Australia.
Ireland have been drawn in pool A along with hosts Japan, Six Nations rivals Scotland, Russia from the Rugby Europe International Championship, and Samoa.
Pool A: Ireland, Scotland, Japan, Russia, Samoa
Pool B: New Zealand, South Africa, Italy, Namibia, Canada
Pool C: England, France, Argentina, USA, Tonga
Pool D: Australia, Wales, Georgia, Fiji, Uruguay
The tournament will comprise of 20 teams allocated into four pools of five teams.
The five remaining sides will be determined through the global qualification process, which concludes in November 2018.
Rugby World Cup 2019 Venues
Rugby World Cup 2019 covers twelve venues across Japan, including Tokyo Metropolitan, Kobe City, Yokohama Prefecture, Fukuoka Prefecture and Shizuoka Prefecture. The geographical spread of Ireland's pool matches gives fans travelling to Rugby World Cup 2019 the perfect opportunity to explore the island nation of Japan. Ireland take on Scotland in their opening game of the tournament at the International Stadium Yokohama, the same venue as the final. They then travel to the Shizuoka Stadium Ecopa to face the hosts, Japan, in what will be an awe inspiring atmosphere. The penultimate pool A game for Ireland will take place in Kobe Misaki Stadium against Russia. The final pool A game will see Ireland v Samoa at the Fukuoka Hakatanomori Stadium. Ireland's quarter-final (if we qualify) will take place at the Tokyo Stadium.