Take on South America with your team!
Buenos Aires / Rossario / Cordoba
With one of the strongest club scenes in the world Argentina is one of our favourite destinations. The clubs are a real family affair and be ready to be welcomed with smoking BBQ's and great singing! Buenos Aires is a city full of history and sport. Include the cities of Rossario and Cordoba and you have an incredible tour already. Iguazu Falls on the Argentinean/Paraguayan/Brazilian border is one the world's most incredible natural wonders and worth every effort to travel to on tour.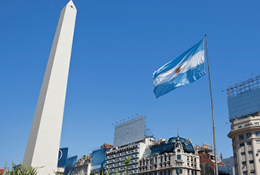 Argentina's hot equatorial climate is be perfect for intensive warm weather training or a relaxing celebratory getaway at the end of the season.
All of the accommodation on our team tours is vetted and of a high standard. We negotiate the best deals for your team and allow you to enjoy your trip without the hassle of contacting hotels in other countries.
Training facilities will be made available for your team to allow you to get prepared for fixtures against suitable local teams, which we will organise.