Take your team to sunny Spain!
Spain has so much to offer for a team tour. The weather is beautiful, the facilities are exceptional and the beach is always nearby! With fantastic options including Barcelona, Salou, Mallorca and Alicante, your team will have a great warm weather tour in Spain. Design your tour to get results for your team; an intensive warm weather training tour, a mini Catalonia Rugby Festival, Mallorca 15's, or a relaxing fun filled tour are all possible with a tour to Spain.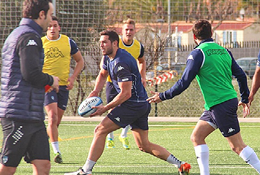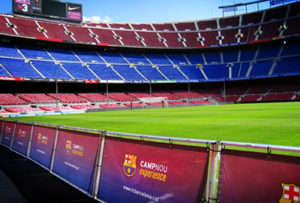 Features
Flights
– Fly from Dublin, Shannon or Cork
– Fly to Barcelona, Reus or Palma Airports
Accommodation
Choose from:
– Hotel
– Hostel
– Chalet
– Full Board
– Half Board
Transfers
– Executive coach from your chosen Airport to accommodation and return
– Transfers within Ireland also available
Fixtures
– Training facilities. Synthetic or real pitch
– Opposition of similar standard
– Mini Tournament (Catalonia Rugby Fest)
– Mallorca Tournament
Excursions
– PortAventura Theme Park
– Karting Salou
– Camp Nou Stadium Tour
Accommodation
Accommodation
Choose accommodation to suit your team's budget. Stay in a hostel, hotel or chalet with full or half board options available. All of the accommodation on our team tours is vetted and of a high standard. We negotiate the best deals for your team and allow you to enjoy your trip without the hassle of contacting hotels in other countries.
Facilities
Training facilities will be made available for your team to allow you to get prepared for fixtures against suitable local teams, which we will organise. Salou's dedicated rugby pitch is fantastic for touring teams and is available every day.
Activities
What better way to enjoy your tour together than to have fun with activities away from the pitch. Spain has a whole host of options including a stadium tour of Barcelona's Camp Nou along with PortAventura Theme Park and Karting in Salou.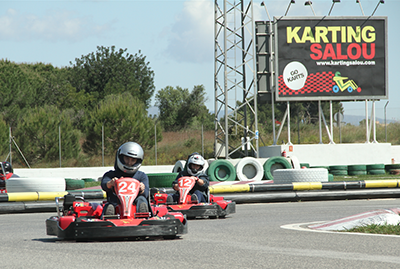 Sample Itinerary
Day 1
Executive coach transfer from your clubhouse to Airport
Fly Dublin/Cork/Shannon to Reus Airport, Salou
Executive coach transfer to accommodation
Rest of day at leisure
Dinner in the evening
Day 2
Breakfast at accommodation
Transfer for training session, fixture or mini tournament
Training session, fixture or tournament at local facilities (gym available upon request)
Transfer back to accommodation
Dinner in the evening
Explore city at night
Day 3
Breakfast at accommodation
Day activity – Full day in PortAventura Theme Park
Evening dinner
See the sights at night
Day 4
Breakfast at accommodation
Executive coach transfer to Reus Airport, Salou
Return flight to Dublin/Cork/Shannon
Executive coach transfer to clubhouse
Get in touch with us today and start planning your team tour to one of our fantastic destinations.