Taking Your Club Team On Tour
Rugby club team tours are a fantastic tradition of the sport and our tours cater to all of your clubs needs. Bring your team to Spain, Portugal, Italy, France, the UK or even South Africa or Australia on a tour to remember. As a leading team tour operator in Ireland, we will deliver first class service and put you at ease in organising your tour. We will organise flights, accommodation, transfers, fixtures and activities for your team while on tour.
We will find opposition that are of a similar standard to your team and accommodation to suit your budget. With many locations to choose from we will be able to tailor a tour that fits your club perfectly. Wherever your team decides to tour, all our rugby tours are expertly coordinated to combine focused training with competitive play, as well as giving teams the chance to immerse themselves in the local sights, attractions, and culture.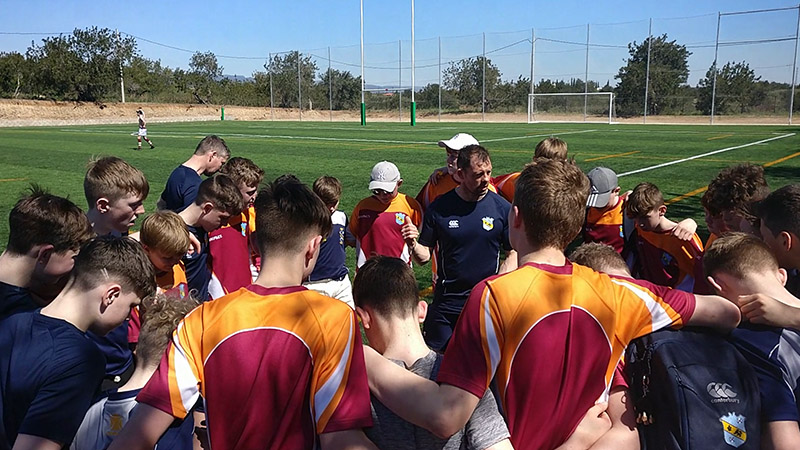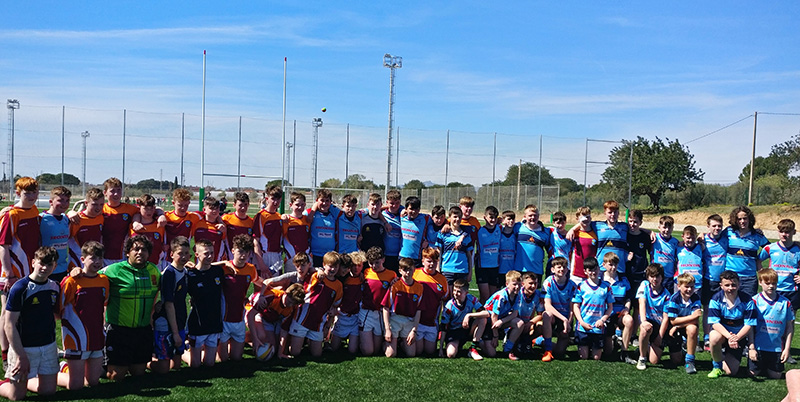 Location is always important when deciding to go on tour. We have many tour locations that will best fit with your team's needs. For tough rugby you can head to the UK, France or Italy to test your strength against teams of a high standard. For warm weather training and lots of fun activities you can head to Spain or Portugal where you can also compete in rugby tournaments against teams from all over the world. If you want a longer tour and we can take your tour to South Africa, Australia, New Zealand or Argentina.
Benefits of Bringing Your Club Team on Tour
Rugby team tours are a fantastic way to reward players and coaches for the efforts they have put in over the year. The benefits for the club as well as the players can't be underestimated. The players form a stronger bond together which leads to gains on the field and lifelong friendships. A rugby tour is also an experience that will always be remembered and that connection with the club will always remain. A trip before an end of year cup run is ideal to focus your team before a big push for silverware!
Excellent tour and very well planned from start to finish, very suitable location for Senior Cup pre cup tour.
A great tour. It exceeded all expectations.
Really enjoyed the tour and the location was excellent. Everything was well organised and couldn't of been better.
It was a great way for us to finish the season. A big WELL DONE to Limerick Rugby Fest. You did a great job putting it all together and I wish you success in future years to come. We'll hopefully be back to defend our title!
Huge thanks from all at Willow Park for a great day of rugby at the Limerick Rugby Fest. We were delighted to attend the rugby tournament in Limerick and the boys will all remember the day fondly.
Planning a Team Tour for Your Club
The key to a successful tour is planning. In order to maximise your team's time on tour and the logistics need to be spot on to prevent any wasted time. Our expert team will plan and deliver a detailed itinerary for your team that will keep you on course for the whole tour. There will never be a moment where you don't know what is happening next. Don't worry, you will still have some down time to enjoy the location and take in some sights.
Call or email our team tour manager today and we can begin your tour planning together and bring your team on an unforgettable tour!